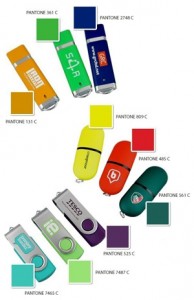 Should you require a precise colour to match your brand guidelines not covered by our standard color range we can match the plastic casing exactly to any Pantone® colour you specify in addition to printing your logo on the product.
There is no minimum order quantity for Pantone® colour matched shells.
There is a small additional setup charge for this service.
Normally there is no additional lead time for this service.
Only Pantone® colour references will be accepted to reference colours.
If you order a product with a translucent shell, the colour of the product may appear to change depending on the lighting conditions.